MindSpec announces the launch of its new science outreach webinar series, "Bridging Parents with Autism Science."  Interested participants should register.
This webinar series is part of MindSpec's online science outreach resource, Autism Reading Room.  Designed to enhance public understanding of autism research, Autism Reading Room features interactive tools to explain current scientific knowledge about autism spectrum disorders
The introductory webinar, "Autism Reading Room:  An Online Tool to Explore Autism Research," will be offered four days during the summer:  July 24, July 26, August 21, August 23.  All webinars will be presented from 12:00–1:00 PM EST.
Watch recordings of July 24 webinar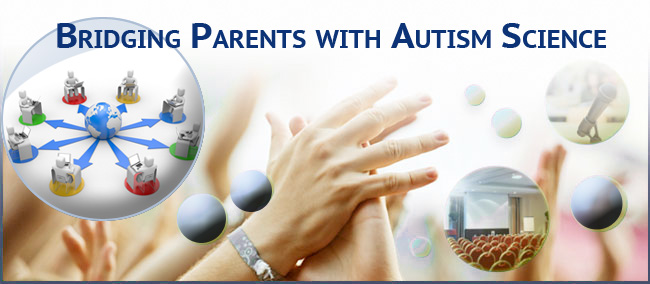 During the fall, webinars will be broadcast on a monthly basis and will allow the public to ask questions about scientific discoveries related to autism.  Each month will highlight different sections of Autism Reading Room:
September – Prevalence:  trends & statistics regarding the rising prevalence of autism
October – Brain Biology:  current knowledge about the development of autistic brains
November – Genetics:  guide to the hundreds of genetic risk factors linked to autism
December – Environmental Factors:  strength of evidence for all known environmental risk factors
The "Bridging Parents with Autism Science" webinar series will help fulfill the mission of Autism Reading Room, which is to assist affected families in understanding their diagnosis, introduce the field of autism research to clinicians and practitioners, and promote public understanding of brain development.
For more information, please contact:  Catherine C. Swanwick, Ph.D., Director of Outreach, MindSpec, at catherine@mindspec.org, 202.531.4138.